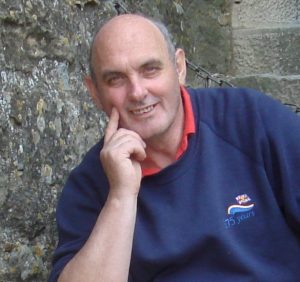 Liam Baylor was born in Cork, Ireland, He studied Chroist Ri, the Cork Institute of Technology and UCC. He studied engineering, business management, sales & marketing.
 Liam Baylor is a Business and Marketing Consultant with 35 years experience in business management, sales & marketing, business development and website design, Liam developed Four companies from Start up in Ireland. Southern Telecom, Ecora Software and Hiperformance digital media, he was operation manager for the startup of Yachting International Ireland, He was instrumental in bringing Ecora to Ireland setting up their European Sales HQ and Distribution network including a Technical Support centre,  He is experienced in managing multiple branch offices and associated staff. He has developed sales of software and bespoke products for the I.T and construction industry.
Owner and founder (2010) of Hiperformance Group, www.hiperformance.biz, which incorporates; HiPerformance Website Design & development,  www.hiperformance.ie , Blarney Web Design www.blarneywebdesign.com, Baylor Business Training, https://baylor.ie, online and classroom business training. Baylor Business Marketing digital marketing consultancy and HiPerformance Sport http://sportscam.ie sports videos and analysis for all field games.
Website Design
Website's designed to reflect your business needs, Liam specialises in building eCommerce websites that work in all platforms (P.C's, phones, Tablet's & TV's), that are easy to use and capable of being search engine optimised SEO, SEM, and are easily maintained.
Digital Online Marketing Media
Online Business Marketing, Website Marketing & Search Engine Optimisation, Social Media Marketing & Set-up (Facebook, Twitter, Linkedin), Website Performance diagonostics, email Marketing, E-Marketing & Facebook Campaigns, website testing, Youtube Marketing, Data Base Building, CRM, PC set-up,  IT system's Configuration, Digital Media testing are all part of the HiPerformance suite.
Training
Training
My Courses cover Digital Marketing Training, Business Management Training and how to update Websites including ecommerce websites. We ensures you can successfully use information technology and social media. Learn how to market your business through social media, send bulk e-mails, create e-zines and blogs. Learn to use google adwords to promote your business and use google analytics to monitor your website performance. This hands-on practical training course is aimed directly at your staff in the front line.  HiPerformance Training will build a training program to suit your business needs and deliver the training program in your work environment.
Online Training Courses
I recently launched my new online training platform website https://baylor.ie, With 30 courses covering best business practices in business management and online digital marketing, GDPR and anti harassment. Courses start from €35 and I will be continually adding and updating courses to the platform.
Video Marketing
People are vastly preferring video to traditional text online and many organisations from large to small are developing video marketing content for that space. The benefits are tangible; companies are seeing direct sales and benefits from video marketing. Companys are using video to explain their website content, to sell their products on line and create a company image profile. HiPerformance produces videos for the your marketing needs.
Sports Videos
SportsCam are a sport performance analysing Videos designed to help coaches achive maximum potential of their athletes and teams. Other products  include RefCam and video productions sport performances with up to 4 cameras available, gives you the possibility look at every angle. In some cases it would mean wiring the coach / player or referee to a microphone connect to the camera while the team/ athlete are playing/ performing, the coach will then give instructions to the players/ athletes via the video recording on how he/she would like them to proceed with the play/ performance. On play-back the team/ athlete can review their performance and hear the instructions from their coach. With Hiperformance.sport products you can analyse / review your performance results with your coach at any time. Finding the areas to improve is made easy. Visit www.sportscam.ie for more information.