Online Marketing & Pay Per Click (PPC) is a quick and easy way of getting your website to the top of the search engines results
Google business:- we crate profiles for your Google business account including Google + and maps helping your business be found easily
Content management:– we manage your website content including photographs & video
Email marketing:– we arrange email campaigns & information updates to you customers on a weekly or monthly basis
______________________________

Social Media Marketing encourages readers to share your content with their friends across the various social networks. Let HiPerformance take care of your social media management, so you can focus on running your business. We will produce quality content, interact, monitor feedback and respond to comments on Facebook, Twitter, Linked In and more. services we offer are:- Strategy development for Social Media – Profile design and customisation
______________________________

Video Marketing: People are vastly preferring video to traditional text online and many organisations from large to small are developing video marketing content for their websites. The benefits are tangible; companies are seeing direct sales and benefits from video marketing. Company's are using video to explain their website content, make instruction and user video manuals for products. They are also using video to sell their products on line and create a company image profile. HiPerformance produces videos for all your marketing needs.
______________________________

Website Design: A new website from Hiperformance is of the best quality and meets our customers highest expectations and to really achieve the best results online our web designs work closely with the SEO algorithms to build and encompass the very best in both creativity and visibility.
Being a relatively inexpensive a business can truly benefit from a online link to its market. Hiperformance build attention grabbing websites which are usable, mobile friendly that are engaging to your visitors and the search engines will love.
______________________________

Search Engine Optimisation (SEO) is the process of improving your websites organic rankings. HiPerformance ensure your website performs in the major search engines including Google, Bing & Yahoo. A search engine optimisation campaign can help increase your online sales or increase the number of inquiries you receive via your website. HiPerformance will work on increasing your companies visibility and improving your website`s  rankings in the search engines.
______________________________

Digital Media Training for business by Hiperformance enables you to successfully use information technology and social media. Learn how to market your business through social media, send bulk e-mails, create e-zines and blogs. Learn to use google adwords to promote your business and use google analytics to monitor your website performance. This hands-on practical training course is aimed directly at your staff in the front line.  HiPerformance will build a training program to suit your business needs.
______________________________
Online Marketing & Web Design by HiPerformance – Tel: 021 4385021 or 086-3162312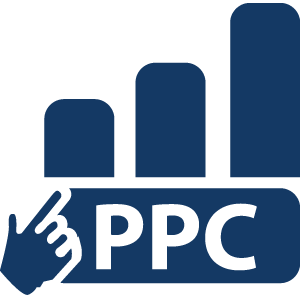 Online marketing, also known as internet or web marketing is the process of marketing and advertising products or services over the internet to generate a response from your target audience. We deliver combined online marketing strategies through internet and social media using Websites, Emails, Google, Facebook pages, Linkedin, Twitter, Youtube, ect. We are experts in  Pay Per Click (PPC), Facebook campaigns, Youtube business marketing, Data base building, Search Engine Optimisation (SEO), email marketing and banner campaigns.
Pay Per Click (PPC) ensures your business website is displayed on the first page of Google, Yahoo or Bing and is the fastest and most effective way to increase the number of qualified customers to your website.  Our team guarantee to reduce your monthly PPC spend, whilst increasing conversions and increasing your ROI. HiPerformance PPC experts know how to get your business seen on Google. Our keyword research ensures that you are paying the best possible price for your clicks whilst retaining the best positions for each key phrase or keywords. Results Driven PPC
Google Adwords – Microsoft Ad Centre – Facebook PPC – Twitter Display Network – Linked In Ads
Content Marketing: Our clever content marketing makes sure you see a positive return on the time and effort you've put into creating it, or the money you've invested in having it created on your behalf. If you had a High Street shop, would you display nothing in your window?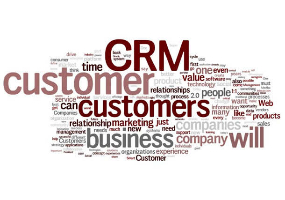 With so much unique content being created and posted online every minute of every day, you have to actively market yours if you want to get it noticed. So how does content marketing work?
Content marketing is all about getting your graphics, articles and videos in front of a wide and relevant online audience. We do this through activities such as:
Creating a clear, long-term content strategy – Building relationships with influential bloggers in your sector – Finding and engaging with influencers on social media – Ensuring your content is search engine optimised and therefore visible – Facebook, Twitter and LinkedIn paid advertising campaigns – Industry research to look for any gaps in content that's already out there and filling these
The great thing about content marketing is that it's all completely measurable through social media platforms and Google Analytics. This enables you to see important metrics such as: How many people read, viewed or watched your content. How long their visits to your content pages lasted. Whether they went on to place an order or make an enquiry. How many times your content was shared or retweeted. Where the visitors to your content found it. Our well thought-out and transparent content marketing has achieved great results for companies across many different industry sectors. Isn't it time you shouted a bit louder about what you can offer?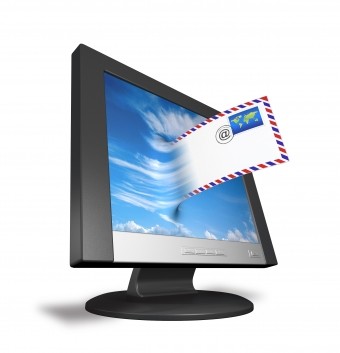 Email marketing:  can give you a lot more for your available budget and is a hassle free way to keep in contact with thousands of existing and potential customers. Email marketing requires a fraction of the costs, resources and labour which can get quickly get gobbled up by advertising activity. It allows you to reach far greater audiences and potential markets without any geographical boundaries. In short, it has the potential to translate minimal resources into making a significant impact.
HiPerformance can help you market more for less, with well written, dynamic, and branded visual content and instant impact. We take a proactive approach to web marketing services and business email solutions, ensuring that a targeted audience of customers is quickly and efficiently directed to your website.
Our email campaigns can be easily tracked so you can monitor progress and see how many emails were delivered, opened and acted on.
This lets you to plan and optimise future campaigns, tailoring them so that your marketing communications are always reaching the right people. It also helps you build lasting relationships with customers, potentially resulting in higher repeat sales and stronger loyalty to your brand. The average person has to see or hear about your product seven times before they will buy from you.
We can import your existing mailing list and once we've got you up and running, we sort out all the data cleaning, additions and 'bounce backs' so that your list stays fresh and up to date.
.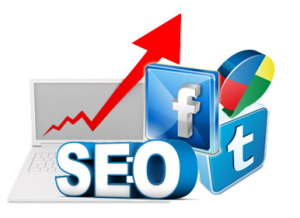 Online marketing is much more effective than traditional off-line marketing such as newspaper ads and billboards because exposure and response are much easier to track. By analysing your data with web analytics, you can see how your campaigns are affecting visits to your website, overall sales, return on investment (ROI) and other important factors like keywords. Another advantage to marketing your products or services online is the ability to use permission marketing. This basically targets your campaign to people who actually want to see it instead of showing it to everyone and anyone, which in turn wastes money on pointless clicks and impressions.
Tailored Strategies
Whatever your business requires, we can provide specific strategies tailored to your organisational needs to effectively respond to your target market, generate targeted online traffic, position your content, and create overall brand awareness to enhance your company's online presence and influence your sales.
 For more information contact us at HiPerformance Tel:  086-3162312  or  liam@hiperformance.biz
Multimedia services we offfer: 
Website Design and Builds
Marketing video's for your business and your websites
Search engine optimisation for your website. S.E.O.
Blog pages setup, updated and maintained
Website setup, designed, refreshed and maintained
Youtube pages & profiles setup and maintained
Video's created for your youtube marketing
Facebook pages for your business, setup and maintained
Facebook marketing campaigns organised and executed
Twitter site setup, promotions & events tweeted & updated
E-marketing services for your business offering to monthly e-mails your customers with technical bulletins and news letters.
For more information call us on 086-3162312 or email: liam@hiperformance.biz